ADULT EDUCATION
We offer a wide range of Torah study opportunities no matter your experience. Study in a one-on-one format where you can choose whatever Torah topic you always wanted to learn. Learn how to read from the Torah or Haftorah for your Bar Mitzvah.
If you prefer a group class setting, we offer a weekly Parsha class on each weeks Torah reading from the highly acclaimed Jewish Learning Institute (JLI). The JLI courses are 6-week long and are offered 3 times annually. These courses simplify Torah topics, stimulating your passion for Torah learning and deepen your Torah wisdom.
To join our weekly Parsha group please contact us for more information.
There is nothing like the study of Torah to help put our minds a little more at ease during these difficult and challenging times to connect with the Torah's timeless and eternal messages of wisdom and truth.  You can choose a topic of your liking, Talmud, Ethics of our fathers, the transmission of Torah, and many more.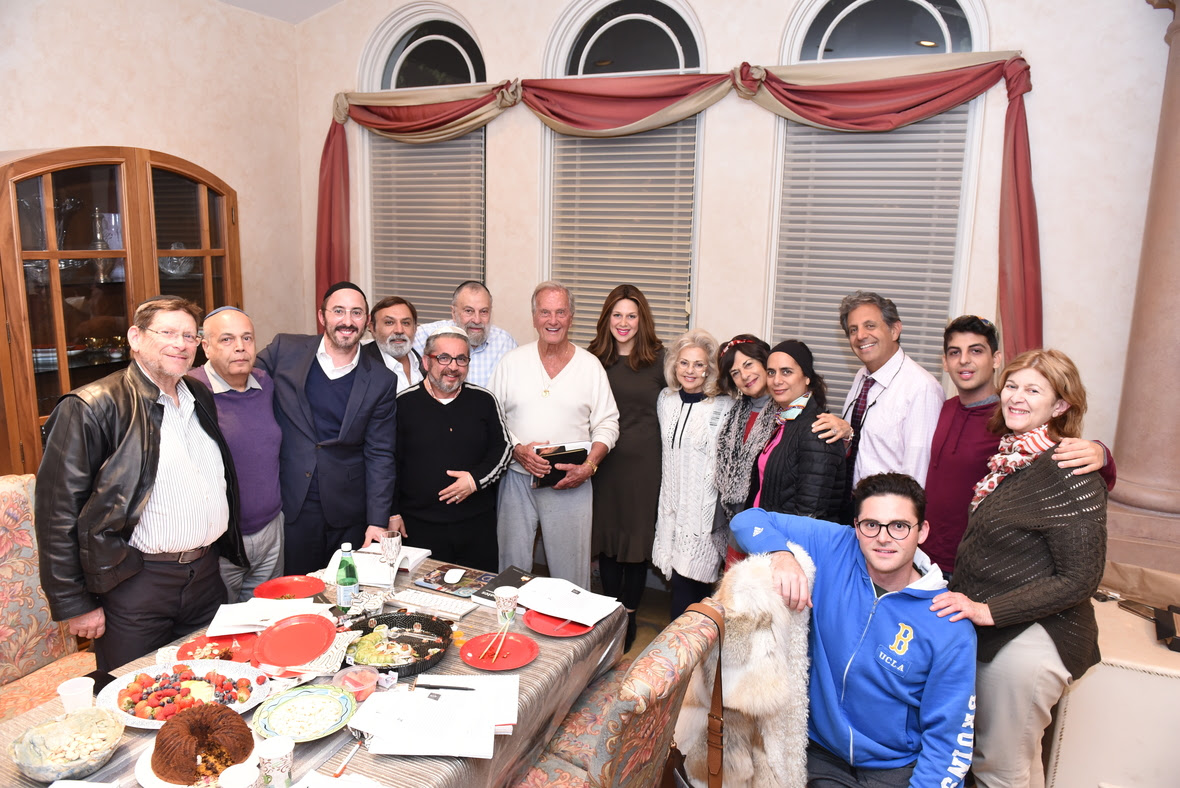 AVAILABILITY
Starting Tuesday, May 2nd, 2023
Cost: $99
LOCATION
Location Upon RSVP
JewPernatural; Signs, spirits, & superstition in Judaism 
Lesson 1; The world of Dreams – Tuesday, May 2nd
Lesson 2; Horoscopes and predetermined Destiny – WEDNESDAY, May 10
Lesson 3; Jinx & the Evil Eye – Tuesday, May 16th
Lesson 4; Angels, Demons & Communication with loves ones? – Tuesday, May 23
Humans have forever been fascinated by the mysterious: that which lies beyond the realm of the natural and rational world we spend most of our time operating in. Even as modern science advances, and our understanding of the natural world deepens, our fascination with the paranormal has only grown stronger.
The significance of dreams; the predictive powers of the stars; the influence of the evil eye; the effectiveness of a curse or blessing; the existence of otherworldly spirits, angels, or demons; and the possibility of interaction with intelligent extraterrestrials are questions that have forever inspired curiosity, eliciting diverse reactions of delight or derision, devotion or dread.
Interest in the paranormal has peaked in recent years, especially on the heels of the COVID-19 pandemic and the ensuing economic uncertainty. Many are experiencing insecurity regarding their life and future, and are turning to the realm of the supernatural for information, guidance, and reassurance.
Rising to the challenge, the Rohr Jewish Learning Institute (JLI) researched the vast depths of the Talmud, Jewish philosophy, and kabbalah and synthesized the resultant insights on the above topics in a brand-new course, entitled Jewpernatural. Now, Jewish audiences worldwide will have unprecedented access to a systematic exploration of the genuine Jewish perspective and guidance on the perennial questions of the paranormal. 
Lesson 1 Dreams & Direction
When should we follow our dreams, and when do we say it's "just a dream"? Let's explore where inspiration from a lifelike dream can take us. Plus: a time-honored Jewish routine for keeping nightmares at bay.
Lesson 2 Stars & Signs
Judaism insists we can always influence our destiny for the better. Yet, the popular "Mazel tov" wish literally means "good astrology"! What role does destiny play in a tradition that believes humans have free choice?
Lesson 3 Jinx & The Evil Eye
Can telling someone about my good fortune make it go bad? Can their jealousy create problems for my success? It may sound superstitious, but in Jewish thought, there's a logical reason to be concerned about "the Evil Eye," and there's a practical way to ward it off.
Lesson 4 Para & Normal
Most people believe in some version of a soul. Do souls continue to exist after death? Can they see us? In this lesson, we will explore what we know about angels, spirits, and extraterrestrial life for insights into our own soul's nature.
Cost of the course is $99 (includes textbook).